These days, we keep bees, grow food, and otherwise film, write, and work in a mountain village in northeastern Bosnia. It's a steep patch of funnel-shaped land we inherited from our father, along with an unruly orchard whose edges are furrowed by a creeping landslide. We are now a matriarchy; our mother is to our land what a queen bee is to a hive.


Larisa Jasarevic
is an anthropologist. Currently, she is finishing
Beekeeping in the End Times,
a manuscript under contract with the Indiana University Press. As a Wenner-Gren Fejos Fellow, she is spending the year of 2021 making an ethnographic film on bees and the endtime storytelling. Larisa taught at the University of Chicago. Her previous book, entitled
Health and Wealth in the Bosnian Market: Intimate Debt,
concerns
ways in which bodies and economy intersect in the processes of ailing and healing.
You can reach Larisa at
jasarevic.g.larisa@gmail.com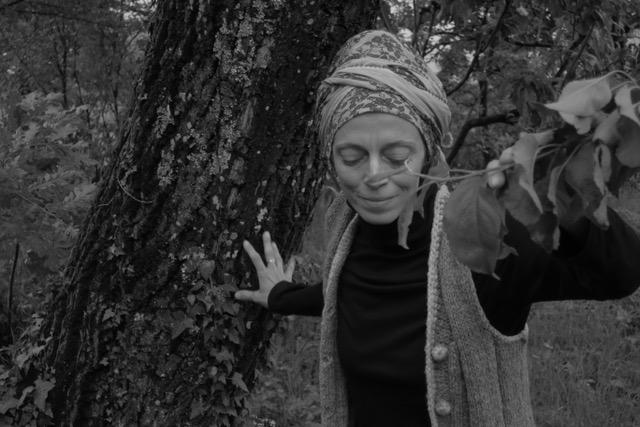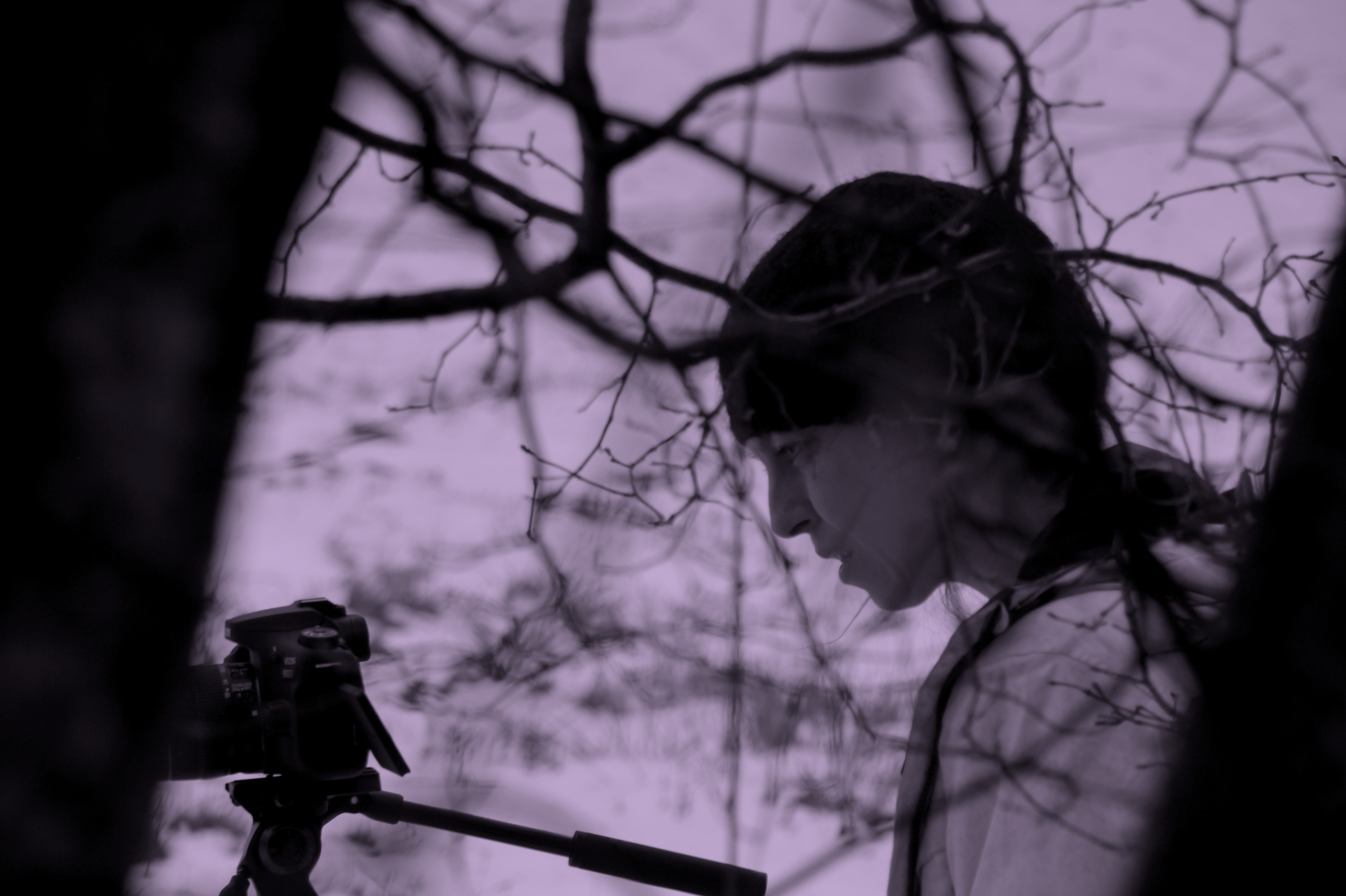 Azra
is an independent filmmaker. Since graduating from the International School for Film and Television, San Antonio de los Baños, Cuba, she has been working with the Freedom Front, a local activist group. She has been researching and filming the struggles of regional workers and the social justice movements in the context of post-socialist economic and environmental disasters.Ever a nature lover, she is also a part-time beekeeper. Along with Larisa, she is devoting the year to the production of the documentary
Beekeeping in the End Times.
You can reach Azra at
azrajasarevic10@gmail.com


Zumra, an economist by training and a long-time writer, is now retired as a fulltime gardener. Since 2015, she has also been a bee-lover. The most practically-minded one in the family, she has the final word in the household and keeps our apiary's records and our expense log. The business of our beekeeping to date, according to her count, is financially reckless.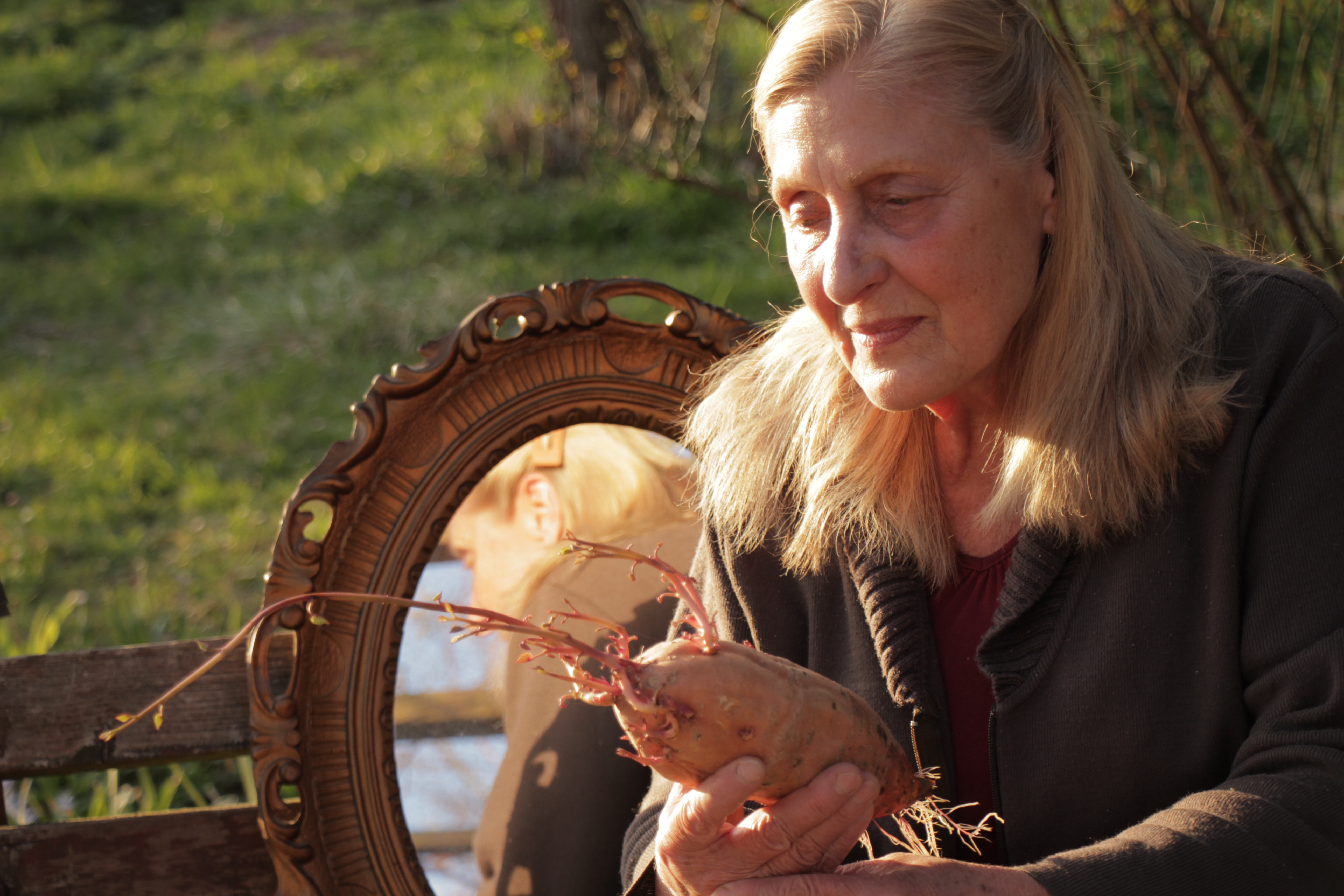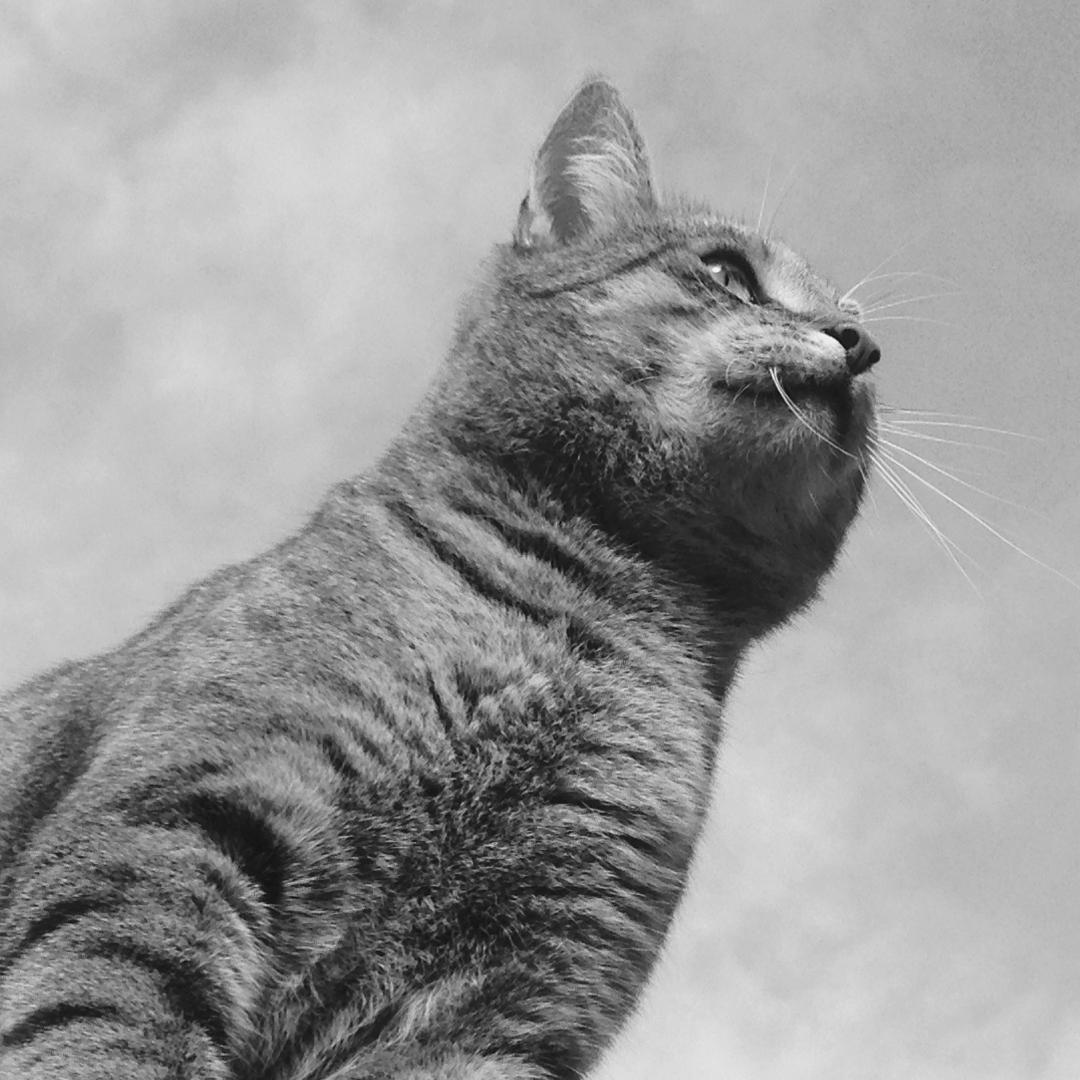 Pepe is being a cat.

Our Village Apiary,
March 29, 2021
Spring came to our mountain--for the third time this year. Since January, Spring and Winter cues have rapidly alternated and sometimes blended. Air temperature would swing between -5 °C and +15 °C within a matter of days. The winter passed by mostly dry but late snow storms buried our village through the first days of Spring. Forest and meadow flowers came out as early as February. So did the Cornelian cherry and hazelnut catkins. These early and precious sources of nectar and pollen for bees shriveled up and browned quickly under the cover of late snow and frost.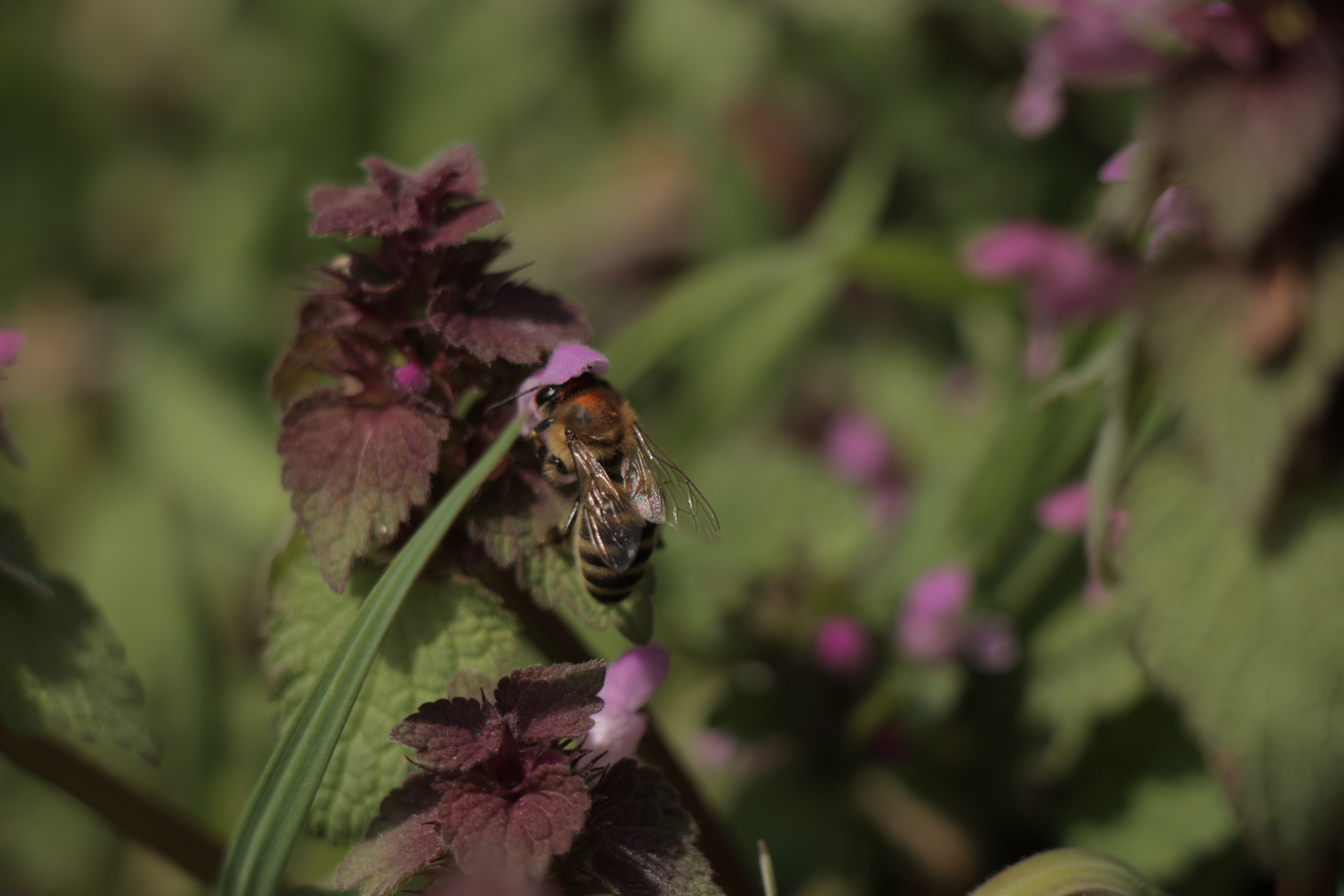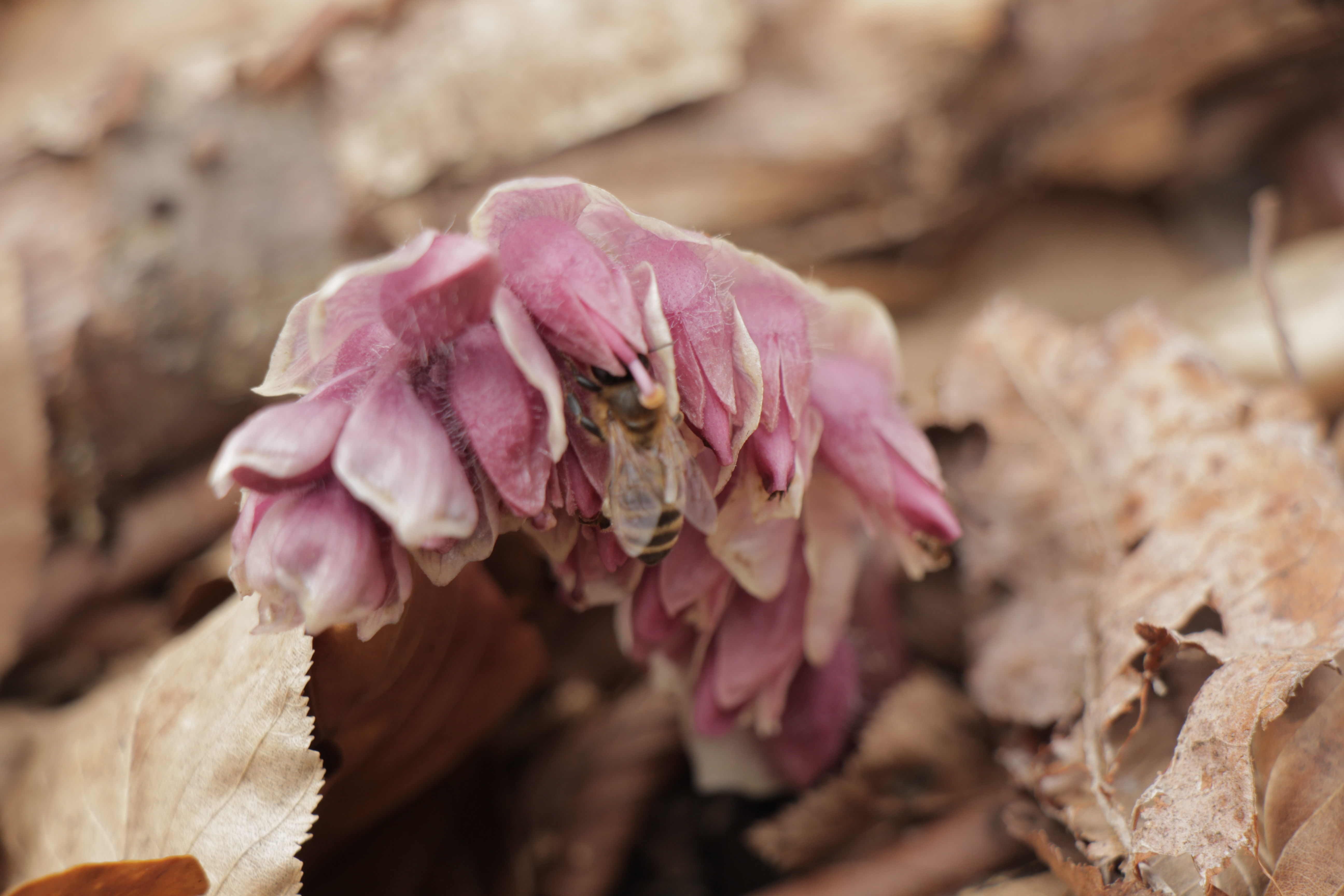 March 29th dawned brilliant and unseasonally warm. We took a long walk through the fields and forests. Mom and Azra hunted the forest for bear's garlic while I stalked the foraging bees. There was not much for the bees to find in bloom besides dead nettles, primroses, and wild violets. And this strange forest flower—can anyone name it? Raw and pink as flesh, the flowers emerge beneath the blanket of last year's leaves, as if they were shrouds. Arching low above the ground, the florets are hiding, though not from the bees.


Our Apiary,
spring 2020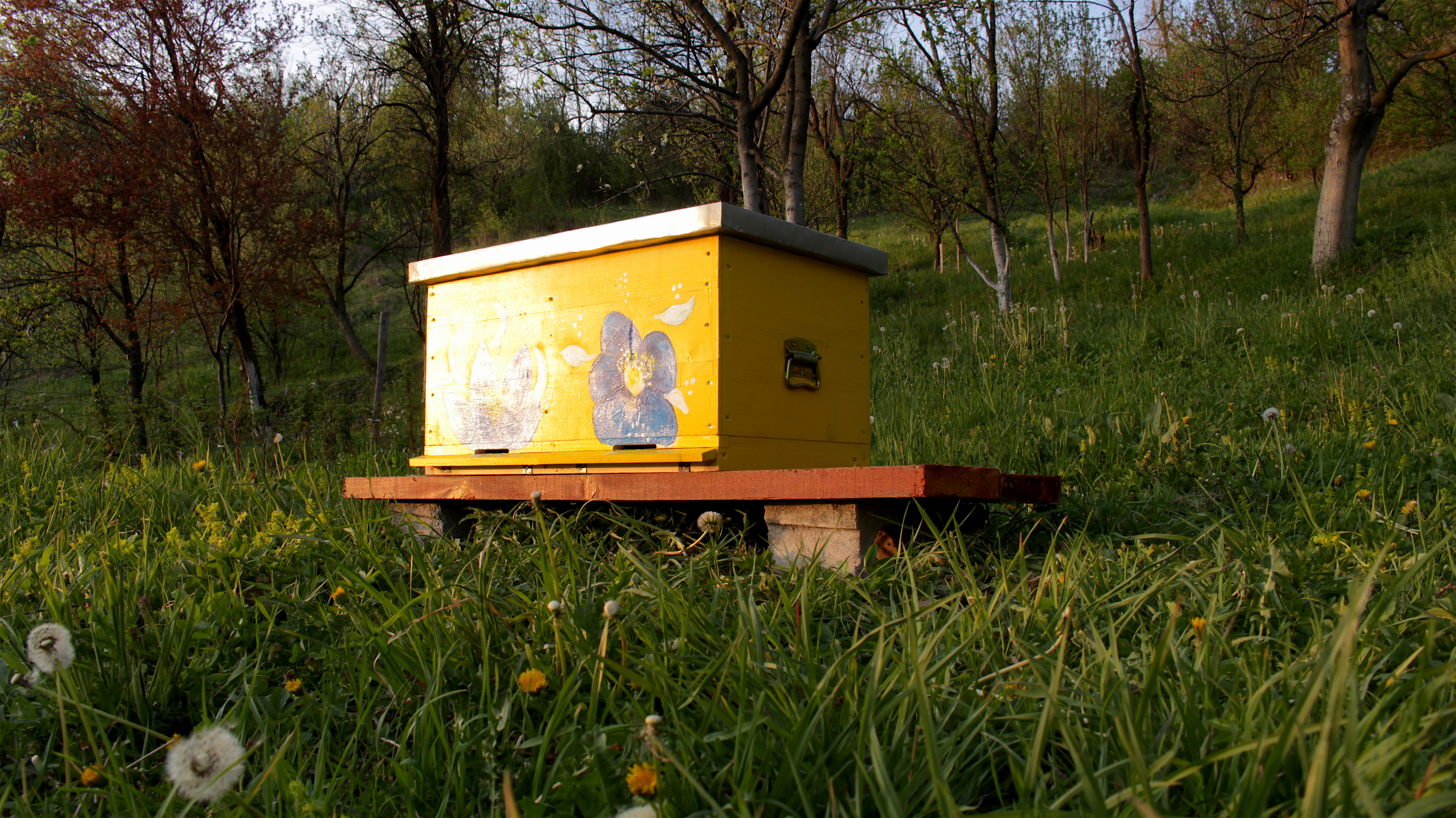 The many honeybees that live on our hand occupy a mere eight hives. Our apiary is truly small but our greatest feat is that we've been managing to keep the bees alive and healthy over the years. We have, to date, lost one society in the winter of 2017 while another came out halved. Given the dismal statistics on average colony losses, at home and worldwide (10-15% is considered a "normal" winter loss percentage around Bosnia, while in 2018 winter losses in North American hobbyist and professional apiaries exceeded 37%), these facts are something to boast about. Leaving aside the many reasons why our record so far is something to "knock on wood" about, or in the local, Bosnian Muslim beekeeper's jargon, something to register with a "Mashaallah!," acknowledging divine kindness, our beekeeping venture has been nothing if not a cautionary practice, persuading me that here and everywhere, we are beekeeping in the end times. The forage seasons have been unseasonal, and nectar flows have been regularly interrupted and ruined by extreme weather events--untimely snow, abrupt changes in air temperature, severe and extended precipitation, and recurrent droughts. It is spring of 2020 when I write these lines and we have been weathering a drought since July of 2019 (more on this in Chapter 6, "Not Yet
Kijamet
"). We have harvested honey twice (gorgeous, umber-colored linden, mixed in with black locust and meadow notes, so fragrant that a spoonful gives you a buzz; the jars warm up with golden hues as the honey crystalizes), yielding a total of 44 kilograms. All other seasons, we have fed honey and pollen (bought from a trusted source) back to the bees.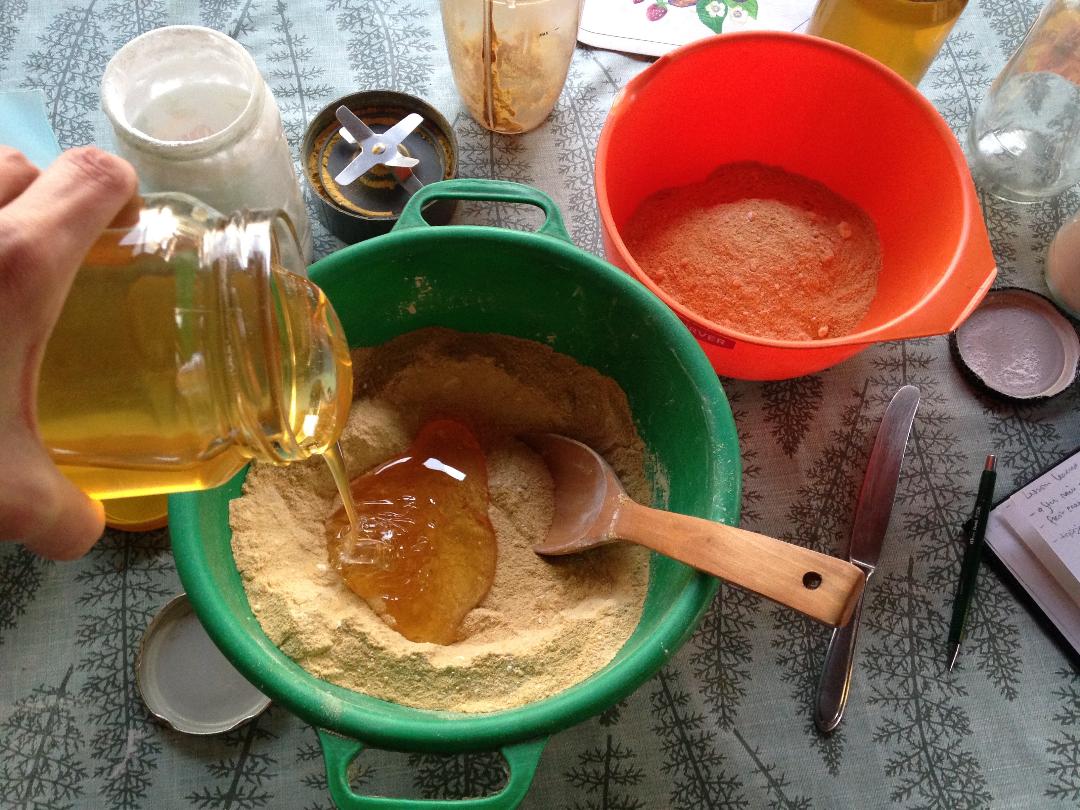 Without this emergency food aid, our bees would not have fared well through the dearth caused by recurrent bad weather. As the signs of global climate change become more immediately felt on the ground--even ground such as ours, far from industrial pollution and industrial agriculture, lovingly cultivated with bee-friendly flora and surrounded by forests and wilds--it is not clear how much longer we will be able to keep bees. In the meantime, with their perseverance, their beauty, their buzzing that sounds like invocation to Sufis and, anyhow, feels like a blessing, their swarming, nectar gathering, pollen foraging, pollinating and other acts of faith under inclement skies, the bees are keeping us going.
We have adopted four new swarms, which our neighbor, a traditional beekeeper, pulled from the branches of fruit trees in her apiary. We have bought two new "colonies." (I put the word colony in quotation marks because the local term for a hive, actually, is
društvo
, which means "society.) They bee colonies or societies were not be delivered by mail, which is a standard practice around Europe and in the United States. Rather, we have picked them up ourselves, from a friend and our principle mentor, Ferid Velagić, a lauded professional beekeeper and queen breeder in the region, and from Enver Husić, Ferid's right hand in their family's beekeeping business. Another swarm is promised to us by a retired imam, another trusted mentor throughout our beekeeping enterprise, named Adil.
We are also excited to try out a horizontal type of a hive, called
pološka
, which was more common across Bosnia and Herzegovina prior to the spread of Langstroth hives that started around 1960. We hope it will be a better dwelling for the bees and will allow for a gentler beekeeping practice. Some say that horizontal hives do not encourage bees to develop and that the deeper the frames, the less inclined the bees are to fill them, especially now that nectar flow is so precarious. We shall see. Below you can see the new horizontal hives, painted yellow and installed at our apiary earlier in May. We are also presenting a shot from our workshop, to give a sense of the kind of work that goes on there. For example, you can see a hoof fungus being diced: along with thyme, this fungus is the preferred fuel to use in a bee smoker.